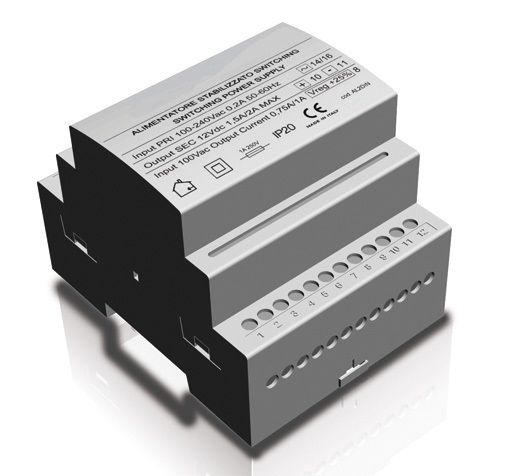 Switching power supply with self-adjusting 100-240Vac input. Stabilized output voltage 12Vdc or 24Vdc.
Some models are designed to be housed into 3-modules flush mounting boxes, suitable to be housed into electrical connector blocks.
For use with any application requiring ac-to-stabilized-dc voltage conversion. Switching techologies let to obtain compact dimensions. Thanks to their modular feature, it perfectly fits for civil and industrial cabinet insertion and for building automation applications. It complies to EMC applicable standards and can therefore be used in civil applications without additional filters.
Plastic fire-retardant housing allows the right cooling level of internal components, notwithstanding its IP20 rating.
The terminal connections are clearly marked on the front of the power supply case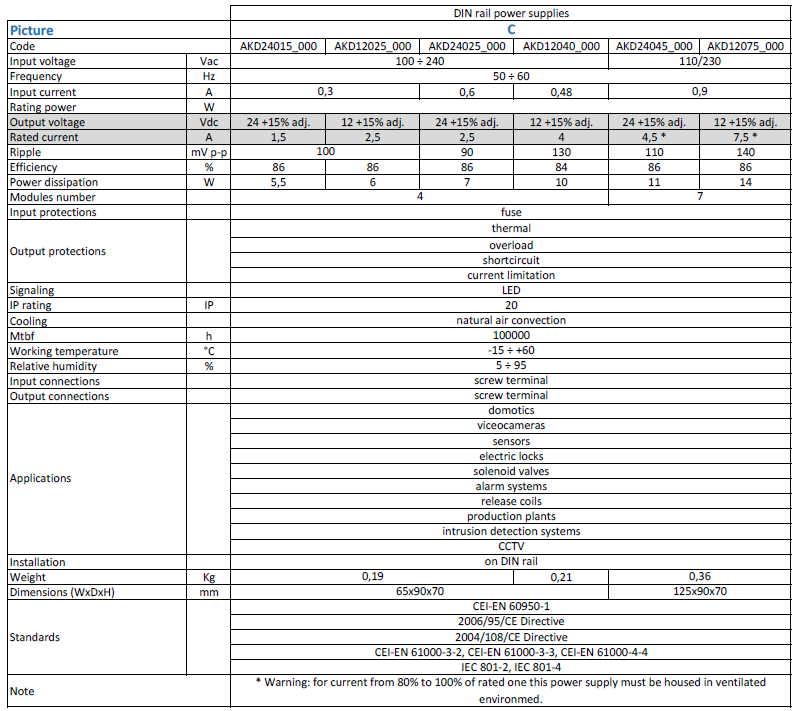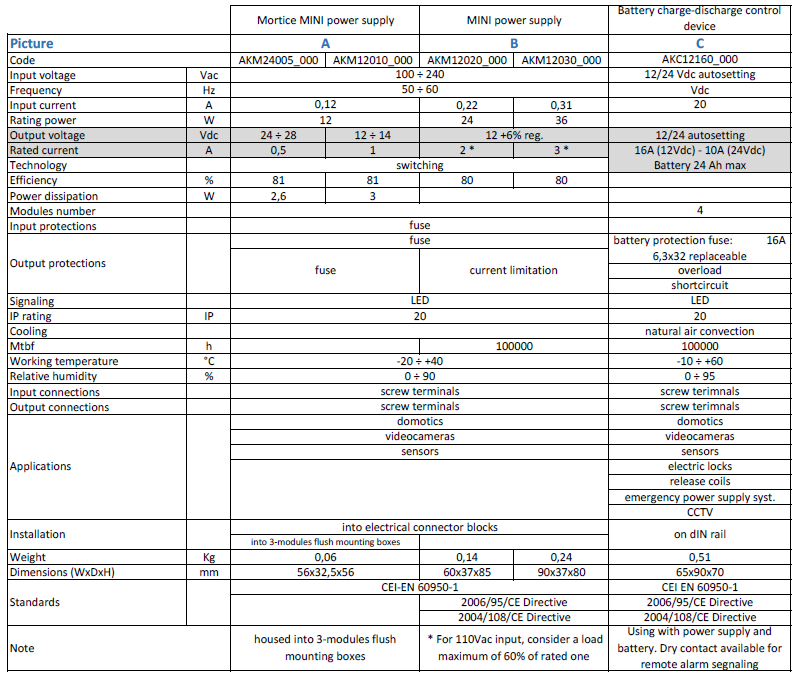 Click here to read the privacy policy.
* required.