Electromagnetic holder EXM
Explosion proof Electromagnet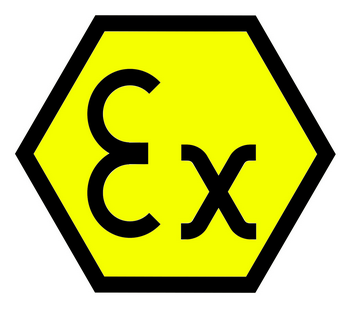 EXM model, explosion proof electromagnetic door holder available with holding force 650N, 1300N and 2000N. The standard power supply is 24Vdc, provided through a 1m cable (optional 5m). The EXM electromagnets seires are certified according to ATEX regulations for hazardous areas zone 1, 2, 21, 22.
When the supply voltage is cut off, the magnet loses his force.

The nominal holding force of the electromagnet is guaranteed by using its anchor, GH series. It is possible to hold metal objects, different from the anchor of GH series, by checking the holding force.
The magnets are certified in accrodance with protecion class II T6 II2G ml Ex 1, 2 (gas, mist, vapour). Ex II2D Td A21 IP65 T80 ° C, for use in zone 21, 22 (dust).
ACCESSORIES:
- GH6 Anchor for EXM-650
- GH13/20 Anchor for EXM-1300 and EXM-2000
- EXBOX-3P II2GD Ex e, terminal box
- EXC-K4/5 II2GD Ex e, terminal box with integral fuse
- EXC-T1 II2G Ex d, push button for manual release
- N1 Supply unit 120...230Vac / 24Vdc 0,5A max.
- EXM-...-05 Electromagnet with 5m cable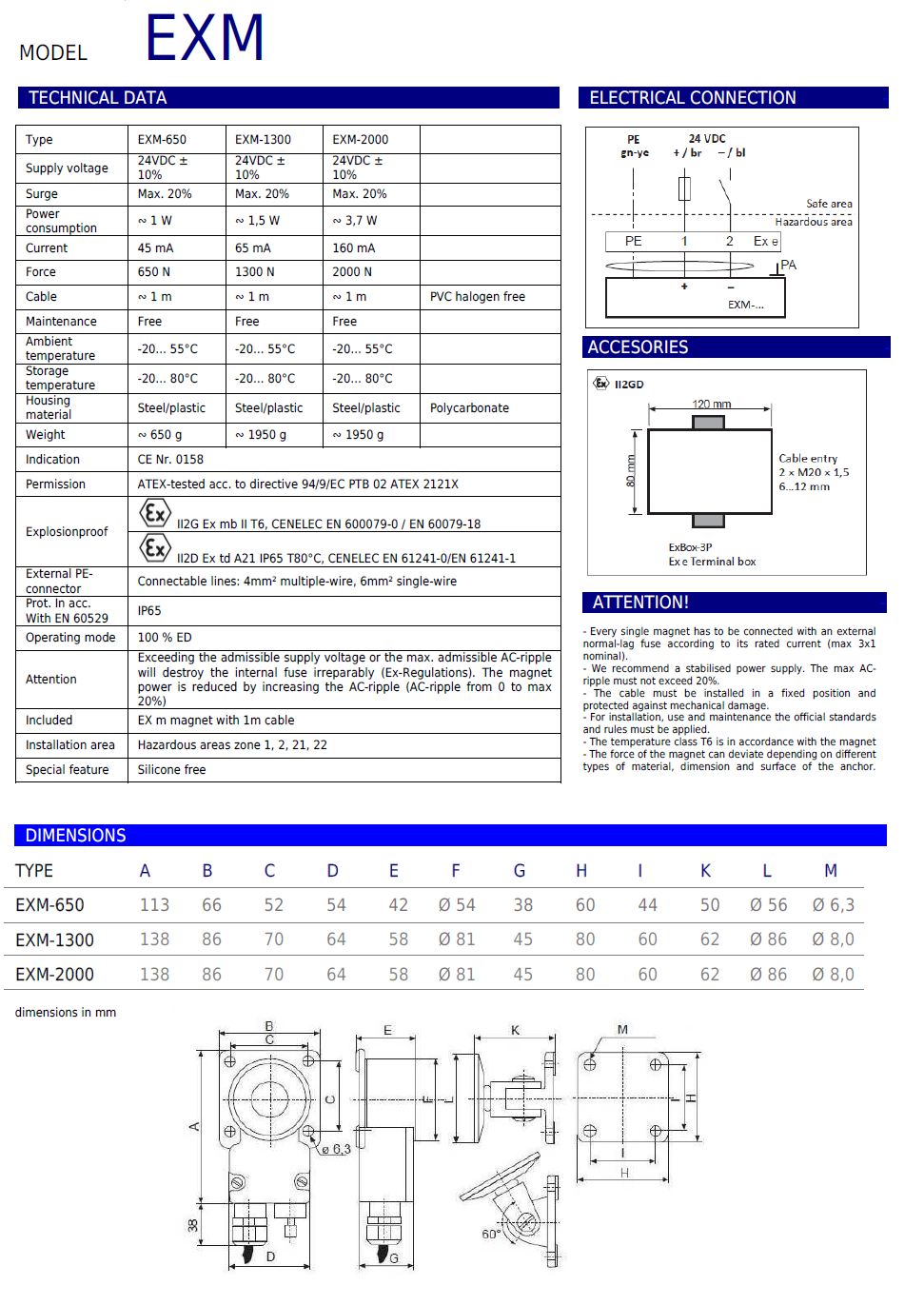 Click here to read the privacy policy.
* required.